Join us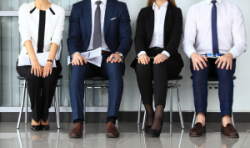 IT support Technician
Within the framework of your mission, and within our Customer services team, your tasks will be :
– The internal network administration of the company, as well as the management, the installation and the maintenance of the computer hardware and software.
– The Remote Installation at our customers of our software on Windows based networks, using SQL server Database.
– The remote technical support of the customers based all around the world.
– The creation and modification of reports under Crystal Report.
Profile
– Graduated: Bac+2 minimum in Computing, network Administration and System, and you justify of at least 2 years of Technical Support. You are used to working directly (in particular by phone) with French and foreign customers.
– Justifying a good knowledge of the material architecture of a workstation, operating systems (Windows) and usual configurations, systems and office automation tools, you have also knowledge of the data networks
– You have good IT skills: Windows system to server, SQL Server Databases, administration, use and network configuration (SQL Language), Crystal report.
– You are used to work in a small company context where versatility and autonomy are necessary.
– A fluent English is mandatory.
– You are able to detect and diagnose the system problems, to use automated deployment tools and manage a computer park.
Job located at our headquarters based in France.
Salary: according to Profile