News
October 2021: Steel Projects PLM 2021b is coming soon!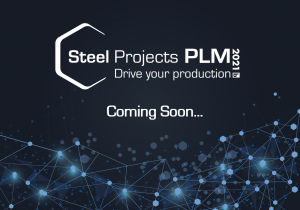 The latest version of Steel Projects PLM, the 2021b, will be available soon for our customers benefiting from our service agreement (SMART Program)!
This release will have a lot of new features, including a brand new mobile application to monitor live the activity of the workshop. Among the main improvements, you will also have the possibility to visualize in 3D your projects and their phases directly in Steel Projects PLM, as well as track their progress with colors codes applied to selected pieces in the model!
As usual, we'll organize webinars in different languages to present this version.
Keep up with our news to make sure not to miss out on them !
---
July 2021 : Steel Projects PLM 2021a is now available. Discover some of the many new features of that second version of the year during a webinar!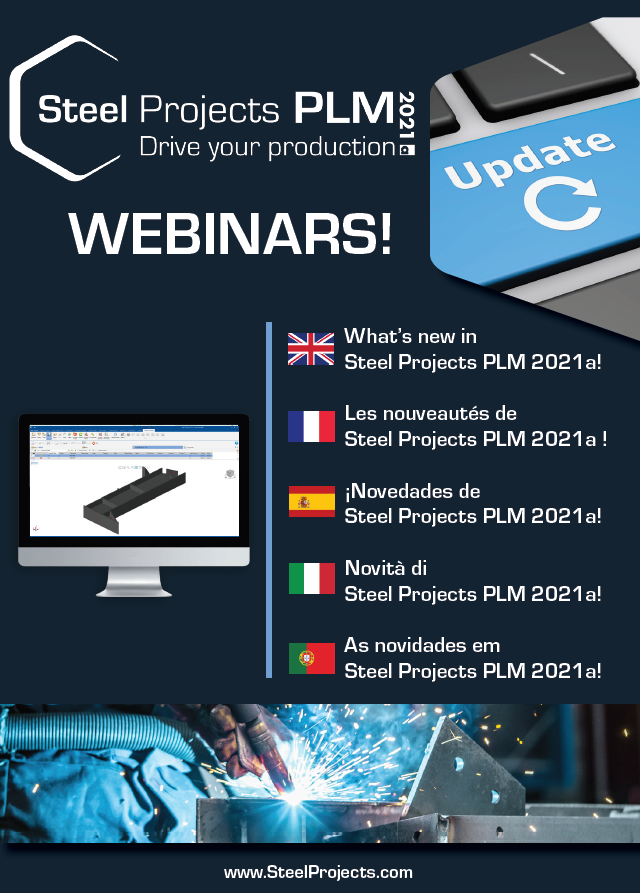 Registration links for each language:
---
May 2021 : register for the webinar on digital management of shipping with Steel Projects PLM!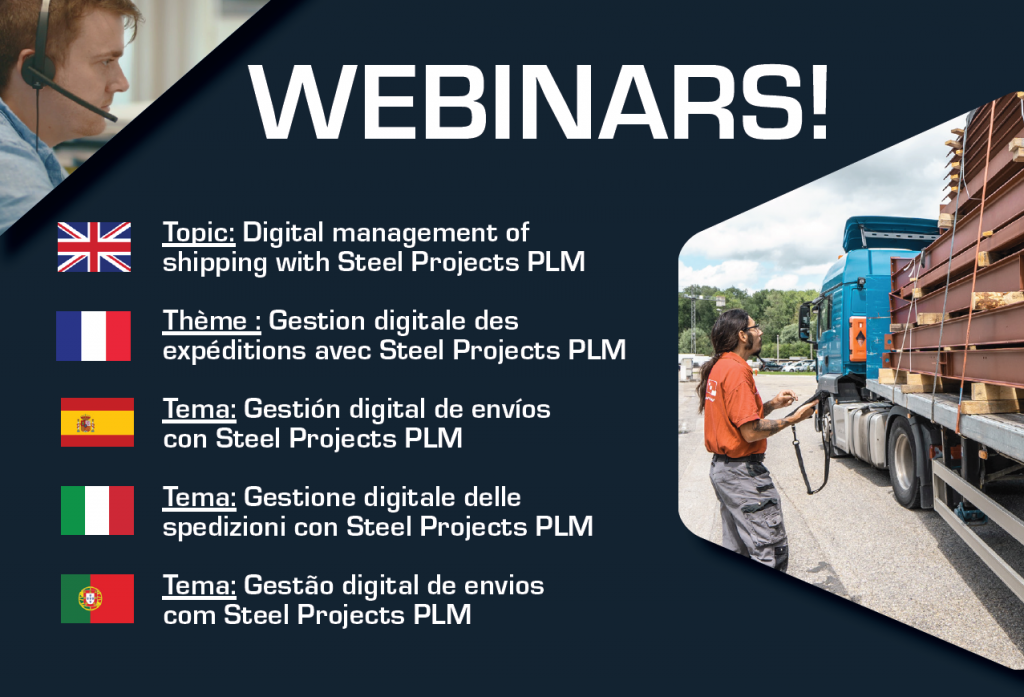 Our sales team will show you how to:
– organize transports and track them
– generate the necessary documents associated
– manage customers and subcontractors
– take pictures to improve quality control
– organize your fleet, record loading times
– anticipate constraints related to sizes and weights
To register, click on the desired language below:
---
April 2021 : Steel Projects PLM 2021 is now available. Discover some of its many new features during a webinar!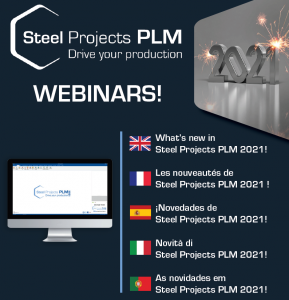 Registration links for each language:
---
March 2021: Webinars on the Workshop Assistant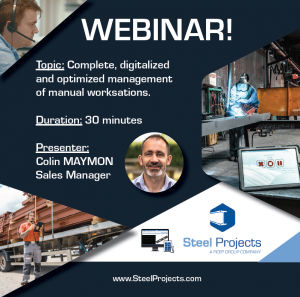 Early March, we hosted a webinar about our mobile application (also available on PC) to manage manual workstations: the Workshop Assistant.
If you missed this opportunity, take a look at the following video!
---
January 2021: Happy New Year!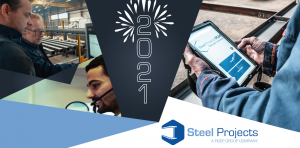 The Steel Projects team wishes you a very HAPPY NEW YEAR 2021! We hope that it will be full of opportunities, new projects and beautiful professional and personal achievements!
---
December 2020: Industry 4.0 webinars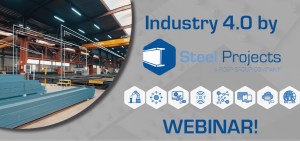 In December, we organized a webinar on Industry 4.0 in which we presented concrete examples applied to our sector.
If you missed this opportunity, you will find the recording of this event in our Youtube channel.
---
December 2020: release of Steel Projects PLM 2020b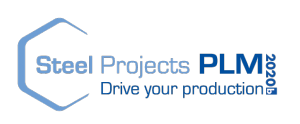 The latest version of Steel Projects PLM (2020b) is now available. Among its many new features, you will find improved imports that include detailed weld information, a new management of plate offcuts, full traceability management, or the full use of the Android Workshop Assistant with barcodes or QR codes for easy data entry.
Contact us for more information!
---
November 2020: New office in Italy

It is with great pride that we announce the opening of a Steel Projects office in Italy, located in Oppeano!
Gianni Vecchini and Loris Begnini joined the team to reinforce our R&D and customer service teams. This is a great added value for all our customers as both of them have more than 20 years of experience each in the field of steel fabrication!
---
October 2020: Interview on French national TV!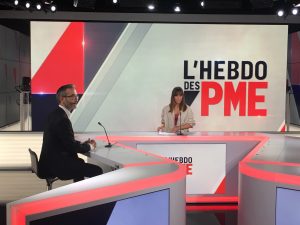 At the beginning of this month, our president Didier Bonnet recorded an interview for a French national television channel specialized in business (BFM Business). The objective was to highlight the steel fabrication sector and present how our solutions can help steel fabricators, especially in this special context. Follow us on social media to make sure not to miss out on the release date!
---