News
Seminar in Indonesia
May 1st-4th, 2018
Our president Didier Bonnet, as well as Ficep Group's VP Christian Colombo were in Jakarta (Indonesia) earlier this month for a seminar about transmission towers and bridges. Our partner Mick Hodgson was also there to represent Trimble Tekla.
Extracts of those presentations will be available on demand soon. Follow our news not to miss them!
---
Exhibition in Japan
April 25-28, 2018
Our salesman Jose Pedro Mateos was present in Japan this month for the exhibition 'Japan International Welding Show'.
As a reminder, Tokyo will host the Olympic Games in 2020 and that's one of the reasons why the demand in steel construction is very strong over there.
As a comparison, it is stronger than in whole Europe!
---
Steel Projects at the Fabsuite user conference!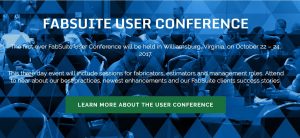 November 1st, 2017
Our salesman in charge of North America Paul Hardman will represent Steel Projects at the FabSuite user conference on October 22-24. It will be the opportunity to discuss the integration of both our software. As an official partner of the event, we will have our dedicated corner then feel free to stop by. We thank our partner FabSuite for inviting us!
---
Ficep Far East Agent's meeting
July 19th, 2017
Steel Projects was in Bangkok on July 13 and 14 for the Far East agent's meeting organized by Ficep Hong Kong. This was the opportunity to discuss with every local agent in this area. Our partners Corimpex and Wheelabrator were also present.
---
Steel Projects changes its North American organization
June 29th, 2017
Steel Projects, FICEP Group software company, providing worldwide solutions for Production Management, changes its North American organization in order to get closer to its sister company FICEP Corporation.
Based on our growth in the last 3 years in the USA and our 25 years experience all over the world, we know that our customers are requesting more and more support and project management, as they invest more in their business.
Therefore, Steel Projects and FICEP Corporation decided to reach an higher level of integration.
Paul Hardman, based close to FICEP Corporation, will join Steel Projects on July 10, 2017. He has been working for a steel fabricator and was working for one of our partners, FABSUITE LLC, until now.
This is a key strategical move to further close the gap between the various divisions in the overall FICEP Group – CNC machines, CNC controls and fabrication management software – and to continue to improve our services and grow the company.
As part of our North American team, Paul Hardman will be involved in project management, support and sales, becoming in the next months our sales representative in the USA.
Starting from July 1, 2017, Chris Moor, our Vice President in North America is leaving to join our partner FabSuite as their Vice President. Steel Projects and FabSuite have enjoyed great success over the past couple of years due to the ongoing integration work the two development teams have taken on and we are confident this success will continue and grow as we further develop the relationship.
Steel Projects and FICEP are working together on hiring another software support technician, also based in Maryland.
Changes are inevitable when a company is moving forward and we are very excited to work with all our existing and new customers.
For any question, please contact our Support Manager in North America, Rejean LACASSE at +1.514.683.4914 or support@steelprojects.com
---
Steel Projects is in Paris for the conference "Digital revolution in steel construction"
March 30th, 2017
Steel Projects has participated today at the conference "Digital revolution in steel construction", in Paris, with a speech on the theme "Modernization of steel construction using new technologies".
---
Steel Projects at NASCC in San Antonio
March 13th, 2017
Steel Projects will be present at NASCC from March 22 to 24. You will find us on Ficep Corp's booth #5036. Make sure to pay a visit!
---
Steel Projects in Kenya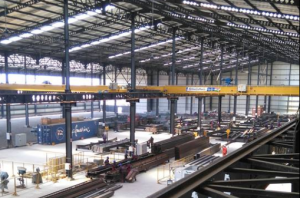 February 25th, 2017
Our Sales Manager Colin Maymon was in Kenya early February for a seminar organized in partnership with Tekla and Ficep. This trip was also an opportunity to visit our customer Zenith Steel, already equiped with our complete solution.
---
Steel Projects PLM 1.11 is now available!

February 18th, 2017
The latest version of Steel Projects PLM is now released, featuring the possibility to generate weld symbols to scribe them, to use our mobile application to analyze production, etc. Ask for your FREE update if you are subscribed to our SMART Program. Otherwise, get in touch with us for more information.
---