News
January 2021: Happy New Year!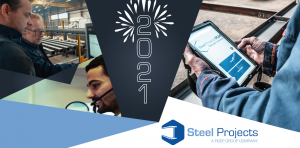 The Steel Projects team wishes you a very HAPPY NEW YEAR 2021! We hope that it will be full of opportunities, new projects and beautiful professional and personal achievements!
---
December 2020: Industry 4.0 webinars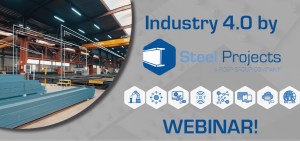 In December, we organized a webinar on Industry 4.0 in which we presented concrete examples applied to our sector.
If you missed this opportunity, you will find the recording of this event in our Youtube channel.
---
December 2020: release of Steel Projects PLM 2020b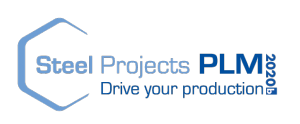 The latest version of Steel Projects PLM (2020b) is now available. Among its many new features, you will find improved imports that include detailed weld information, a new management of plate offcuts, full traceability management, or the full use of the Android Workshop Assistant with barcodes or QR codes for easy data entry.
Contact us for more information!
---
November 2020: New office in Italy

It is with great pride that we announce the opening of a Steel Projects office in Italy, located in Oppeano!
Gianni Vecchini and Loris Begnini joined the team to reinforce our R&D and customer service teams. This is a great added value for all our customers as both of them have more than 20 years of experience each in the field of steel fabrication!
---
October 2020: Interview on French national TV!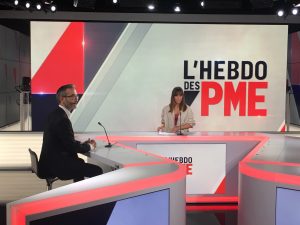 At the beginning of this month, our president Didier Bonnet recorded an interview for a French national television channel specialized in business (BFM Business). The objective was to highlight the steel fabrication sector and present how our solutions can help steel fabricators, especially in this special context. Follow us on social media to make sure not to miss out on the release date!
---
September 2020: release of Steel Projects 2020i

You have been looking forward to it and now it's available! The « Steel Projects PLM 2020i version » (our second major release of the year) includes many new features, among which:
– Complete management of welding information with the IFC format for imports.
– Availability of new parameters for checking pieces before sending them to production.
– New tools for production analysis. They are more ergonomic and detailed.
– Addition of a 3D engine in the Workshop Assistant to visualize pieces, assemblies and nesting.
– Even more real-time integration with the CN machines.
Contact us for more information.
---