Request a free web demo
Gain productivity by digitizing your production tool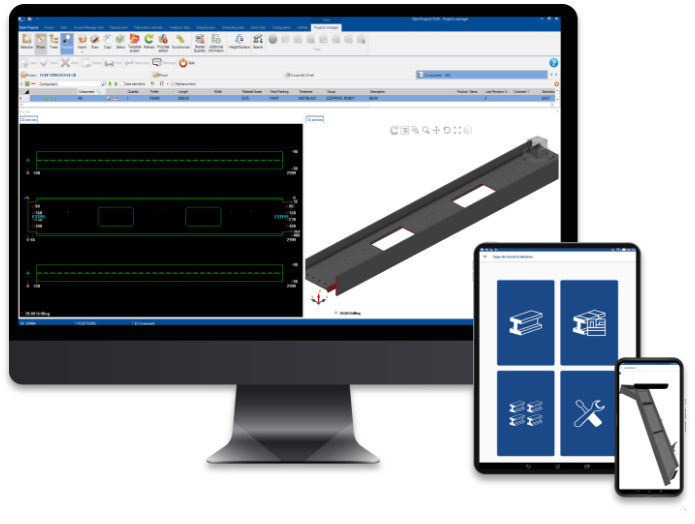 You are a steel fabricator and wish to have a complete, digitalized and optimized management of your workshop to improve your performances? You need modular solutions that adapt to your objectives and your specificities? Let's see how our Steel Projects PLM solutions can meet your needs through a personalized online demonstration, conducted by an expert from our sales team.
Duration: 1 to 2 hours
Languages available : English, French, Spanish, Portuguses or Italian
I request a personalized online demo to discover how Steel Projects PLM can help me boost my production.
Upon receipt of your request
we will contact you as soon as possible to :
agree on a time slot for the web demo
exchange to understand your needs
collect the additional information we will need to prepare the demo: complete description of your workshop including the list of NC machines and manual workstations, information on the detailing software used and the export formats currently managed, list of software already used in the company and their function, your expectations concerning the evolution of your workshop and its tools, etc.
During your personalized web demo you will be able to
see the software in action to judge its ergonomics and ease of use
discover the most appropriate features for your needs and the levers on which you can interact
discuss with our expert during the whole demo and ask as many questions as you want.
Following the web demo
Other remote sessions or on your premises can follow in order to deepen certain topics, depending on your needs.
More than 2,000 customers worldwide trust us