Project planning & preparation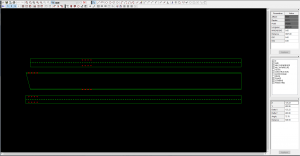 Integrated drawing editor
Create and edit your parts. There is no need to go back to the drawing office to make adjustments once your projects are imported. Whether you want to edit tooling (cutting, milling, drilling, scribing…) or geometries, many options are available like in a standard 2D drawing editor.
---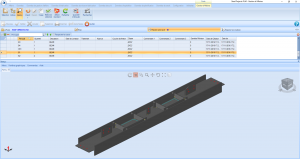 Assembly management
Not only you can manage pieces but also assemblies. Steel Projects imports and analyzes assembly information in order to handle assembly classifications, marking and scribing efficiently. This feature is available only with formats that allow it: XML and IFC.
NEW!
The type of weld required will be recognized and then scribed in the workshop, in order to save much time and avoid errors to welders.
---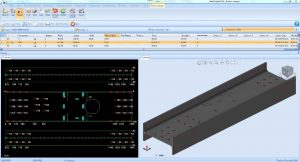 Visualization 2D/3D
Visualize the pieces that compose your projects: in 2D for accurate information and in 3D for a clear and quick visualization. The 3D visualization tool allows to make rotations and zooms to watch pieces from different viewpoints.
---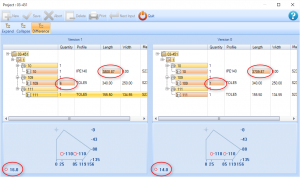 Revision management
When you have to make changes in your projects or import a new version, you can automatically create revisions. Those will be stored and will allow a quick comparison between the successive versions of the project.
---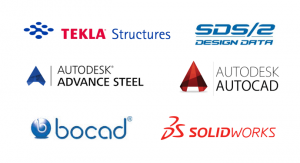 Import CAD
Import files coming from the main CAD software of the industry. Automatically integrate files form the detailing office to production. Import multiple formats including DSTV, DXF, DWG, STEP, etc.
Optional
Optional
Optional
---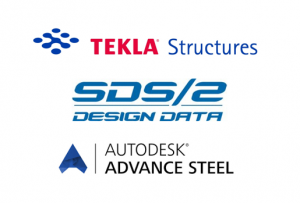 Import BIM
Not only you benefit from all the advantages of CAD imports, but you also import assemblies and then enjoy an advanced integration between detailing office and production office. You can import the whole project or sequences. Thanks to the IFC and XML formats that Steel Projects has developed with its partners, the link between detailing and production offices has never been easier, quick and accurate.
Optional
Optional
Optional
---

Choose your solution!
Steel Projects PLM is a scalable solution for fabricators of all sizes. We have got a solution for you!
---