Real time production monitoring
Thanks to the automatic feedbacks collected from the CNC machines and the manual feedbacks collected by the Workshop Assistant, you can follow the progress of your steel fabrication production in real time with just one click.
You can also follow the activity of your Ficep machines in real time.
FEATURES
PRODUCTION PROGRESS TRACKING AT DIFFERENT LEVELS (PROJECT, PLAN, ASSEMBLY, SECONDARY PART, FABRICATION JOBS) THANKS TO COLOR CODES SYSTEMS:
Colors configured for each workstation of the workshop.
Colors codes (green, orange, red) to analyze deeper the production progress at the same different levels.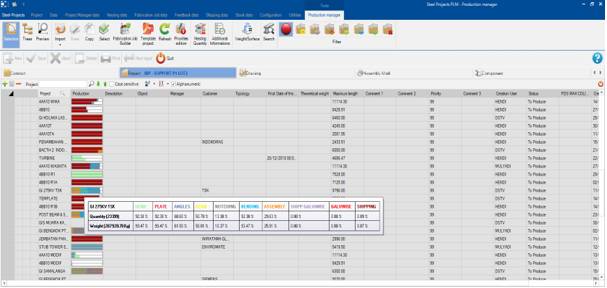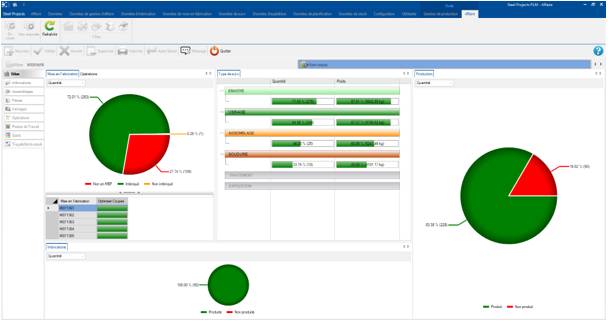 4D LINK WITH THE TEKLA MODEL FOR CONSULTING THESE COLOR CODES DIRECTLY IN THE 3D MODEL.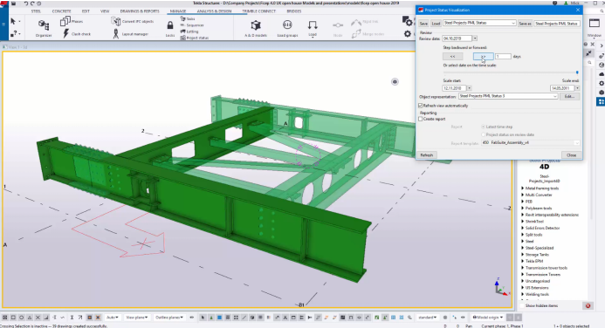 TABLE REPRESENTING ALL FICEP MACHINES IN THE SHOP FLOOR AND TRACKING THEIR ACTIVITY IN REAL TIME (OPERATOR LOGGED IN, PROGRAM IN PROGRESS, BLADE LIFE, ETC.):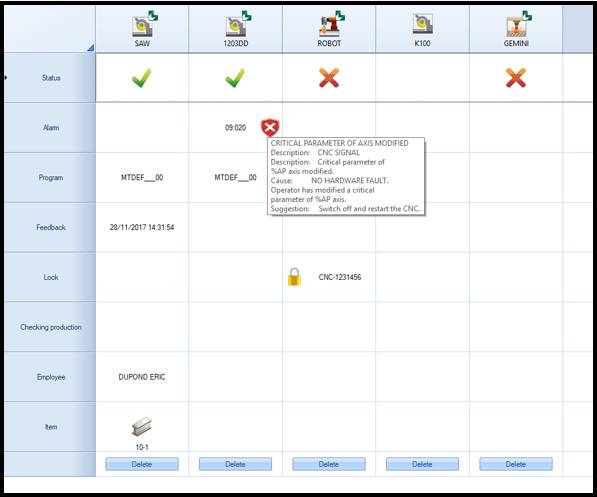 CONSULTATION OF ALARMS AND ALERTS IN PROGRESS ON THE MACHINES.
SENDING MESSAGES INTERNALLY VIA AN INTEGRATED MESSAGING SYSTEM (VIA WINCN OR STEEL PROJECTS PLM).
BENEFITS
Improved control of workshop activity
Time saving (reduction of unnecessary trips in the workshop)
Flexibility
Maximization of machine capacities
Simplification of processes
Productivity gains
Reduction of bottlenecks
Help employees feel more involved in projects
Improvement of your customers' satisfaction